meet our staff
A little bit about the best professional translation services and folks at DTS!
DTS was launched in 1973 as Duke Translation Services, the in-house translators for Duke University in Durham, North Carolina.
Since then, we have grown to become DTS Language Services, Inc. a high-volume medical translation company providing world translation service based in Research Triangle Park (RTP), North Carolina. Our clients rely on our:
Convenient online quote, submission, and tracking portal
Quick translation services
Prompt, budget-friendly, all-inclusive quotes
Professional translation services
Reliability (over 95% on-time delivery track record)
Translation certificate services
Willingness to accommodate special requests
Personalized communication on your project status
Translation accuracy
Clean document formatting
Timely project completion (rush service available)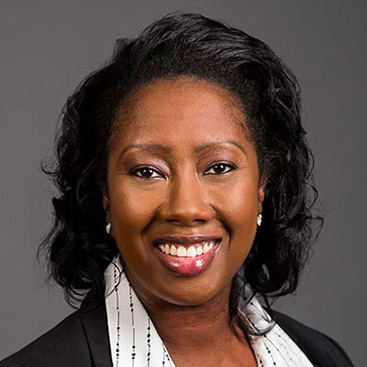 Candice Taylor
Director of Operations
Candice is the Operations Manager at DTS, responsible for the overall operations of the company including human resources, finance administration, project management, quality assurance, client relations, and vendor account management. She also oversees all aspects of our translation services and serves as a primary point of contact for clients and vendors.
Candice comes to DTS with over a decade of experience in Operations and Human Resource Management across several industries including education, hospitality, and residential leasing. She also has vast experience in accounting and marketing. Candice holds a Bachelor's degree in Business Administration and Management from Appalachian State University in Boone, North Carolina. In her spare time, she enjoys listening to music, watching movies, attending her children's sporting events, and sharing good times with friends and family.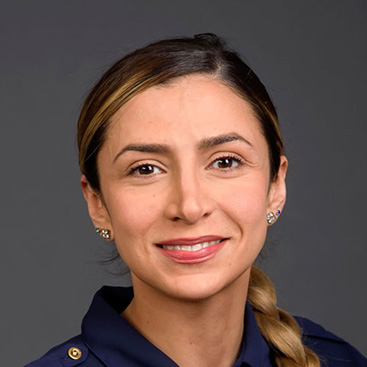 Carolina Barvo
Senior Project Manager (Americas)
Carolina holds the position of Project Manager (Americas) at DTS Language Services, Inc. Carolina has a strong international logistics background with over seven years of experience in supply chain management environments. She has hands-on experience managing life sciences translation projects, and is known for her responsiveness, deadline management skills, and outstanding customer service.
Whether in one language or over 50 languages, Carolina efficiently manages translation orders from beginning to end, and ensures that DTS maintains a 95% or higher on-time delivery rate. She is fluent in Spanish and she was born and raised in Colombia. Carolina has Bachelor's Degree in Applied Sciences in Logistics and Studies in Industrial Engineering.
Outside of work, Carolina enjoys crafts and artistry, travel, animals, painting, and a good cup of Colombian coffee. She brings a sense of humor and purpose to work, and will take care of your translation projects reliably and consistently, on time and on budget.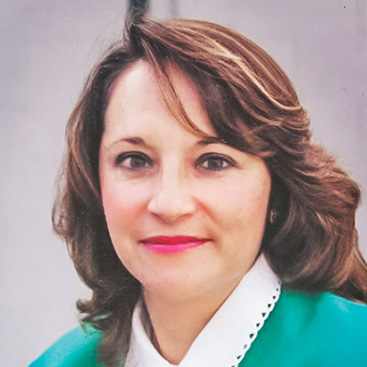 Patricia Vallejo Venegas
Spanish Team Lead
Patricia Vallejo is the DTS Spanish Team Lead Translator, Editor, and QA Control Reviewer. Patricia joined DTS in 1986, and she has personally performed over 6,000 translations to date. Patricia is responsible for overseeing a team of DTS Spanish clinical and scientific translators, and for making workflow assignment decisions that meet project deadlines.
Patricia has studies in Economics from Universidad de Las Américas Puebla (UDLAP) and Instituto Tecnológico Autónomo de México (ITAM), a Certificate in Advanced English from the University of Cambridge, and coursework at Duke University in Advanced English and Conversation.
Patricia is renowned as an accomplished, senior-level linguist. She is extremely well regarded for her high-level translation skill, as well as her reliability in delivering fast, accurate, and consistent work for DTS clients, time and time again.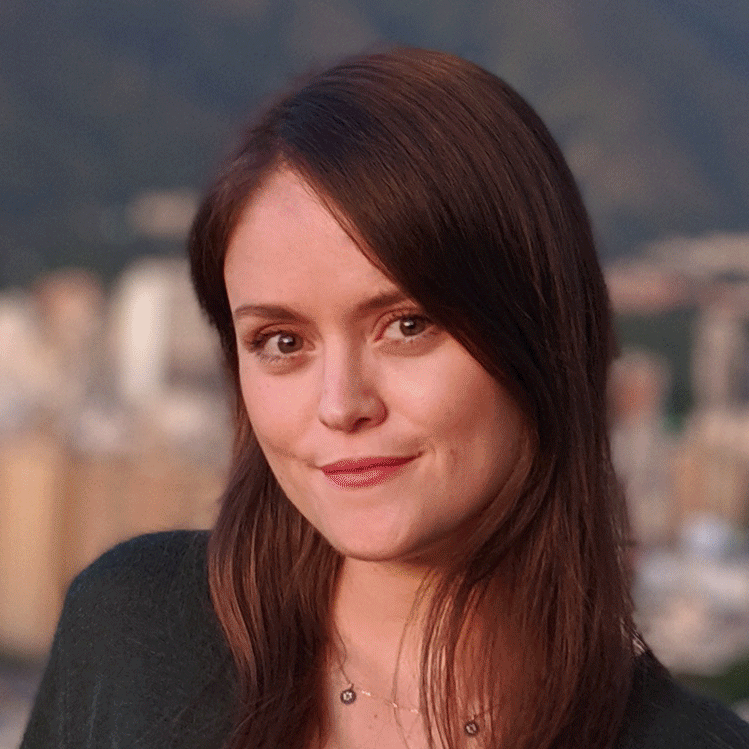 Clarissa Bermudez
Project Manager
Clarissa is a Project Manager at DTS Language Services, Inc. responsible for managing translation projects, maintaining quality, delivering orders on-time, and providing excellent service to our customers. She is passionate about the linguistic industry, its particularities, processes and automation and is known for her reliability, time management skills, and superior communication.
In addition to holding several certifications, Clarissa holds a Bachelor's degree in English Language, Literature and Civilization with a specialization in Translation from UNIVERSITÉ LUMIÈRE LYON 2 in France. She brings with her over a half decade of experience in project management and is a specialist in proofreading and editing with a focus on detail and consistency. When she is not working, she enjoys going to beach, watching UFC, eating Asian food, doing yoga and anything related to dogs.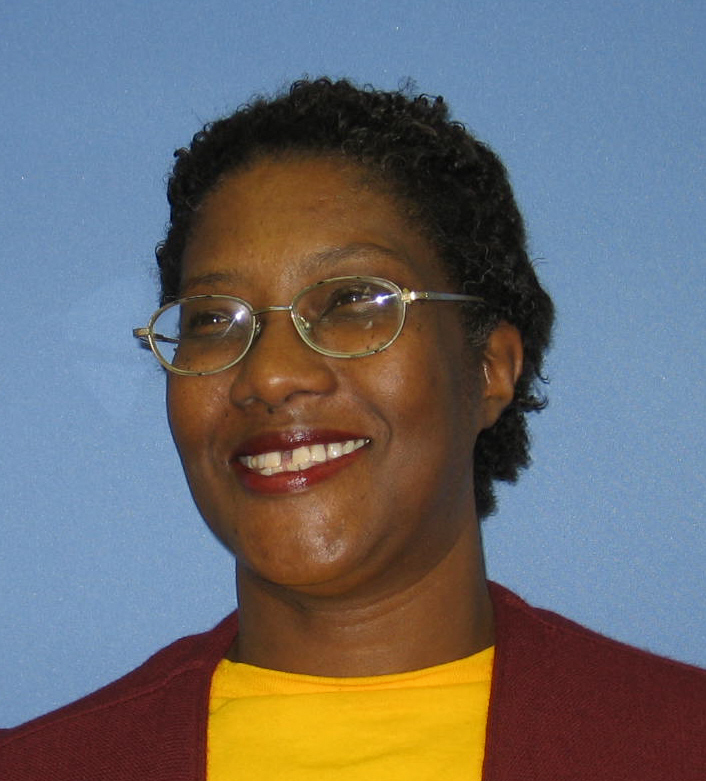 Vernessa Taylor
Finance Assistant
Vernessa holds the position of Finance Assistant / Support Staff at DTS. She is responsible for assisting the Operations Manager with all things related to the financial operations of DTS. She loves numbers and everything that incorporates them! She has an eye for detail and a passion for ensuring everything "adds up" and is known for her responsiveness, excellent customer service, building strong relationships, and willingness to learn new things.
Vernessa comes to us with decades of accounting and bookkeeping experience. She has studied business administration and non-profit management. She has worked with an interesting variety of small businesses, not-for-profits, solopreneurs, and municipalities. She also loves writing and tinkering inside a computer, and when she is not working, she enjoys spending time with family.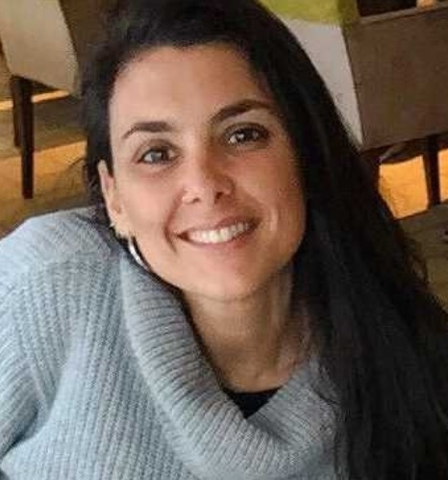 Maria Maestre
Project Manager
Maria is a Project Manager at DTS Language Services, Inc. She holds a degree as a sworn translator in English from la Universidad del Salvador and has also studied simultaneous and consecutive interpreting. In addition, she maintains several certifications related to linguistics and has wide-ranging proficiency in numerous CAT tools and platforms.
She is an experienced translator and project manager who has deftly handled customer needs across the legal, business, medical and education fields. A certified English teacher, she has taught English as a second language (ESL) to employees in the transportation industry and in private institutes.
Maria is a committed, friendly and hardworking team member with a passion for providing excellent quality results at all times. She is known for her multitasking prowess, fluent communication, and adaptability.
When not working, Maria enjoys reading, painting, traveling, training and adventure sports (like skydiving!), and spending quality time with family and friends.
Your Medical and Clinical Document Translation is Safe with Us
If you ever misplace or accidentally delete a life science translation project, DTS archives all files in a secure, encrypted database. We can quickly and easily retrieve them upon request for your convenience – or you may access your documents through our online portal. Having our life science translation services online is a big convenience for clients.
Longstanding Experience with Life Science Translation
We're a life science translation company that has been translating for 45 plus years. Our minimum requirement for new life science translators is 5 years of proven, full-time experience. Collectively, our staff has provided regulatory translation services, clinical trial translation services and medical device translation services.
Special Formatting or Editing is No Problem
When you require a life science translation company who offers medical and clinical document translation services, medical device translation services, medical editing services, translation proofreading, layout, or formatting, we can accommodate you. The finished document you receive will be ready to go – no editing required at your end because of our accurate translation services.