Language Translation BLOG
This blog is dedicated to helping you understand language services and how they relate to your industry. We discuss translation and localization topics and welcome your comments, questions, tips and strategies.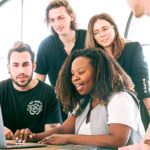 Does your advertising message play well to the intended audience? Make sure you check for these cross-cultural marketing blunders before hitting publish.
read more