Language Translation BLOG
This blog is dedicated to helping you understand language services and how they relate to your industry. We discuss translation and localization topics and welcome your comments, questions, tips and strategies.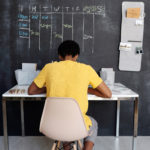 5 Big Obstacles to Learning a New Language Learning a new language can be a fun challenge. Whether you find yourself with extra time or you're dreaming of traveling to an exotic non-English speaking...
read more