Language Translation BLOG
This blog is dedicated to helping you understand language services and how they relate to your industry. We discuss translation and localization topics and welcome your comments, questions, tips and strategies.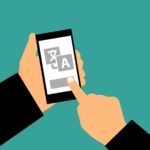 What is Localization and When Do You Need It? 50 milliseconds (or .05 seconds), that's how long it takes users to form an opinion about your website, app, or other software product. Now imagine...
read more