On-Demand Phone Interpretation
Telephone interpreting supports a conversation between 2 or more parties where language barriers exist. Our professional interpreters provide secure interpreting services to and from English to allow meaningful communication to take place between English and non-English speakers.
Request Information
Whether your caller simply wants to find out more about what you do, or your global employee needs to quickly understand key requirements of an urgent situation, DTS on-demand telephone interpretation provides a cost effective and immediate solution to language barriers.
(1)
You will be greeted by the interpreter, and they'll identify
themselves by their name and interpreter code:
"Hello, this is Juanita, your Spanish Interpreter #277754, how may
I help you?"
(2)
Identify yourself, the name of your organization and the name of the caller:
"This is James Grant with ABC, Inc., and I have Ms. Gonzalez on the line."
(3)
Allow the interpreter to introduce him/herself to your caller.
"Hola Sra. Gonzalez. Mi nombre es Juanita, y seré su traductor oficial #277754 para esta llamada."
(4)
Briefly state the situation, and what information you need to give or receive from your caller:
"We are filling out an application and I need to obtain some basic information."
(5)
Instruct the interpreter to proceed with the interpretation. Speak directly to the caller in the first person:
"Ms. Gonzalez, what's your address please?"
(6)
Inform the interpreter when you are ready to end the call. The interpreter will let your caller know.
"Ok, that's all I need, I'm ready to end the call."
DTS provides an on-demand Telephone Interpretation service. The service allows our clients to access an interpreter in more than 200 languages on a 24/7 basis, 365 days of the year.
The interpreters number over 4000 and are based all over the world, although a large number are based in the USA. The interpreters are professional linguists – they work as professional interpreters and, quite often, translators (of the written word). They have a minimum of 3 years of consecutive interpreting experience and interpret on behalf of hospitals, banks, healthcare providers, airlines and many other business sectors. The growth in the use of interpreters has been accelerating over the past few years driven by the demand for instant access to a high quality interpreter at an affordable cost.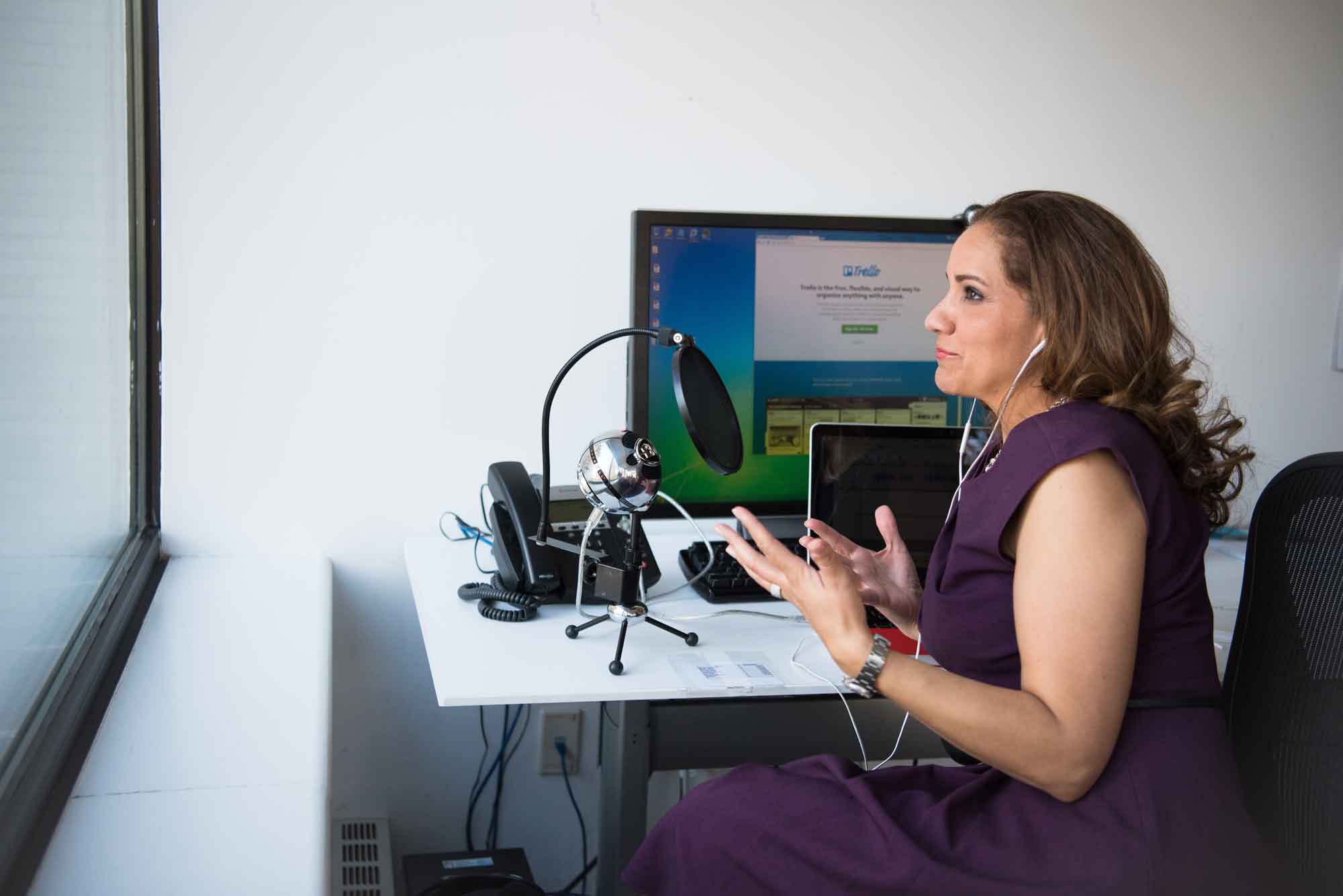 All of DTS' interpreters sign up to a strict code of conduct and a robust confidentiality agreement. As such our customers may be assured of absolute confidentiality when they are speaking through a DTS interpreter.
Contact us today to setup your account and get started.
GET STARTED WITH PHONE TRANSLATION TODAY
---
Please complete this form (* denotes required fields).
A verification email will be sent to you for confirmation purposes.
The service is charged at a set rate across all languages. There are no additional charges for weekend or "out of hours" calls. The cost is based by the minute, with partial minutes used pro-rated to the nearest second.