Language Translation BLOG
This blog is dedicated to helping you understand language services and how they relate to your industry. We discuss translation and localization topics and welcome your comments, questions, tips and strategies.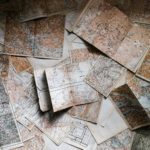 Living languages are constantly evolving because the words human beings use are constantly evolving. New words enter the English language and old words fall by the wayside, but looking at lost words...
read more