Language Translation BLOG
This blog is dedicated to helping you understand language services and how they relate to your industry. We discuss translation and localization topics and welcome your comments, questions, tips and strategies.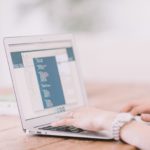 If you think Portuguese is only spoken by people living in Portugal, think again. Portuguese is actually the fifth most popular language spoken in the world. It is the main language in Brazil, Cabo Vere, Mozambique, and Guinea-Bissau and the co-official language in Macau and East Timor.
read more