Language Translation BLOG
This blog is dedicated to helping you understand language services and how they relate to your industry. We discuss translation and localization topics and welcome your comments, questions, tips and strategies.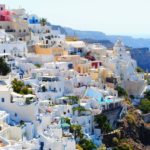 Greece has given us democracy, philosophy, geometry, and the Olympics. It is the land of pristine blue waters and Greek Mythology. It is the home of the gyro and baklava, but have you ever considered how Greece could globalize your business?
read more